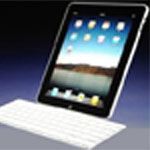 Publisher Hodder Education launched an app today for the iPhone, iPod touch and iPad which is set to revolutionize language learning. The app, based on the bestselling Michel Thomas Method language courses, is now available to buy through the iTunes App Store.
The market-leading language publisher intends to plug the current gap in the apps market for comprehensive, top-quality language learning courses.
George Walkley, Head of Digital for Hachette UK said, "Hodder Education and developers BERG have created a compelling, interactive way for iPhone users to learn a new language."
Michel Thomas first burst on to the language learning scene in 2000, after decades spent privately tutoring the rich and famous. Since then, millions of people worldwide have successfully learnt to speak a foreign language thanks to his innovative, patented teaching method.
[phpbay]apple iphone, 1[/phpbay]
Vivian Marr, Editorial Director for Languages (Consumer Learning, Hodder Education), said, "Michel's method – no books, no pens, no memorizing – is perfect for the app world so Hodder Education is building on his huge popularity and success rate by adapting the content for a range of digital platforms, starting with the iPhone."
The app features an animated "Learning Room" with tactile graphics, as well as a flash card game that can be personalized for fast practice.
The app allows you to choose from French, German, Italian and Spanish courses, which are available to buy and build up in 1-hour chunks at £2.99 each. The app will be updated with 8 other languages throughout the rest of the year.