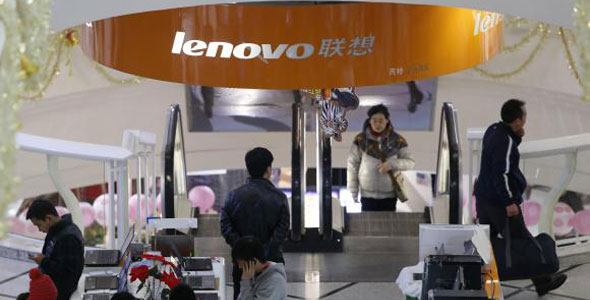 Chinese PC maker Lenovo Group Ltd has agreed to buy International Business Machine Corp's low-end server business for $2.3 billion in what would be China's biggest technology deal.
The long-expected acquisition comes nearly a decade after Lenovo bought IBM's money-losing ThinkPad business for $1.75 billion, eventually becoming the world leader in personal computers in 2012.
The sale of the low-end server operation – which still needs U.S. government approval – would allow IBM to focus on its decade-long shift to more profitable software and services.
The deal would increase Lenovo's share in the server market to 14 percent from 2 percent, said Peter Hortensius, a senior vice-president at Lenovo.
The deal needs clearance from the Committee on Foreign Investment in the United States (CFIUS), which protects U.S. national security.
Chinese companies faced the most scrutiny over their U.S. acquisitions in 2012, according to a CFIUS report issued in December.
Lenovo's purchase of IBM's notebook division faced scrutiny before approval, and this time will be easier, analysts said.
"It's fair to say that this deal is more likely to get through CFIUS without major problems than the 2005 transaction," said John Reynolds, a partner at law firm Davis Polk & Wardwell in Washington, D.C. who has handled CFIUS issues for 20 years.
Reynolds saw relatively little national security risk in the deal, noting that Lenovo was well-known in the United States.
Maybank Kim Eng analyst Warren Lau noted that the System X server, among the systems to be bought by Lenovo, is based on commoditized technology and components from the United States.
This deal is likely also to win U.S. antitrust approval, perhaps within weeks, said Jonathan Lewis, an antitrust partner with Baker & Hostetler LLP. "Given that Lenovo is likely to take advantage of its lower-cost manufacturing base in China, this deal is likely to be viewed as pro-competitive."
IBM shares edged 0.2 percent lower to $182.27 at mid-afternoon Thursday. Trading in Lenovo shares was halted before the close in Hong Kong ahead of the announcement.