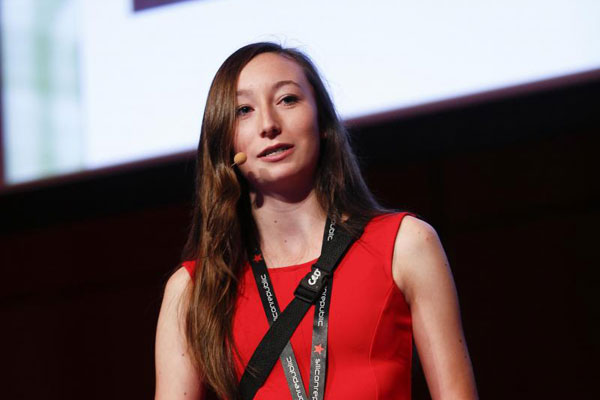 16-year-old Ciara Judge and Eventbrite's Renaud Visage deliver keynote addresses at Silicon Republic's Digital Ireland Forum.
In attendance at Silicon Republic's sixth annual Digital Ireland Forum in The Convention Centre, Dublin, were: Alex White TD, Minister for Communications, Energy and Natural Resources, Ann O'Dea, co-founder and CEO of Silicon Republic, 16-year-old Co. Cork schoolgirl Ciara Judge, who is a member of the recently-formed Digital Youth Council and a former winner of the BT Young Scientist competition and Renaud Visage, co-founder and CTO of Eventbrite, one of the most successful companies to emerge from Silicon Valley in recent years.
Ms. Judge and Mr. Visage delivered keynote addresses at the Digital Ireland Forum, while Minister White gave the opening address in his first public engagement with the tech sector since his appointment as Minister for Communications, Energy and Natural Resources.
The overwhelming message emerging from this morning's event was that policymakers, businesses and public service-providers must respond promptly to emerging digital trends. The event was organised by Silicon Republic, Ireland's leading technology news site.