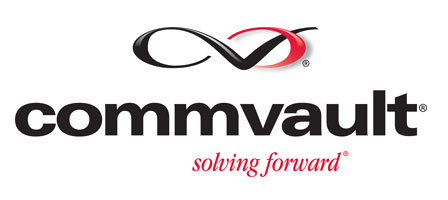 Managed service providers (MSPs) are playing an increasingly important role in helping IT organizations develop and deploy virtual public and private cloud strategies. A gap often exists, however, when it comes to ensuring large-scale data management, which can hinder cloud-service rollouts and impact an MSP's ability to meet stringent Service Level Agreements (SLAs). CommVault, with its single platform approach, is uniquely positioned to meet the needs of MSPs while lowering costs and driving IT efficiencies with fully integrated Simpana® software capabilities for data protection, disaster recovery, archive and eDiscovery.
News Facts
CommVault introduces a new Service Provider Partner component of its North American PartnerAdvantage program, designed specifically to assist MSPs in streamlining the deployment and management of cloud-based services. With enhanced tools, marketing and training support, CommVault's new PartnerAdvantage Service Provider program assists MSPs in driving high-margin revenue from managed data protection services while ensuring uptime for customers.
Powered by CommVault® Simpana 9 , the PartnerAdvantage Service Provider program offers MSPs a single, modern platform for delivering Managed Backup; Managed Archive for Space Management (e.g., file, email and SharePoint); Managed Email for eDiscovery and Compliance, as well as Disaster Recovery and Business Continuance services.
Simpana software provides role based access control in a multi-tenant environment, integrated reporting and chargeback capabilities, and VMware Cloud® Director integration, which allow MSPs to deploy and administer data protection functions from a single console for rapid installation, streamlined administration, seamless scalability and faster time to revenue.
CommVault's simplified capacity-based licensing model with monthly, "pay as you grow" subscriptions aligns easily with MSPs' on-demand pricing models to lower upfront costs while providing investment protection. MSPs can leverage a single unified platform to extend their services easily as customers' needs dictate.