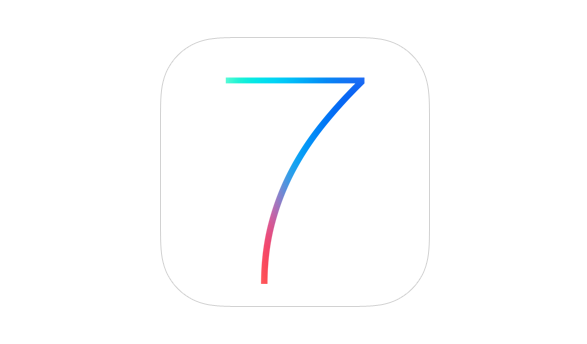 When Apple debuted its new operating system in September, there was an immediate onslaught of hasty reviews from tech blogs and journalistic publications all across the Internet. This is typically how it goes with Apple – people get so excited for the release of new products and systems that there's a tendency to judge them very quickly when they finally become available.
The fact is, however, iOS 7 requires some time and adjustment, which makes a hasty review slightly unfair. This isn't to say everything you've read about iOS 7 is false or ignorant – but here are a few words on some of the top features of the new OS now that we've had time to get to know them.
New Design
Opinions on the new design vary due to personal preference, but there's no denying that there's a sharp, clean and ultimately appealing look to the new OS. The only persistent complaint with appearance seems to be reports of borderline "motion sickness" due to the apps' new tendency to move with an apparent center of gravity when you move your phone. VERDICT: Neutral.
Control Center
Apple's new menu for basic functions – flashlight control, music volume, brightness, wifi, airplane mode, calculator, etc. – swipes up from any screen and is a bit of a game changer for basic convenience. The utilities in this new screen previously required people to either open separate apps or delve into setting, so it's a delightful new feature. VERDICT: Positive.
AirDrop
For those hoping for an advanced new file sharing mode, or enhanced security, AirDrop is not the answer. In fact, Sharefile or a similar file sharing service is still recommended as an app download for those concerned with large files and security. With Sharefile, you can enjoy the complex file sharing and security options many people desire in today's world of sensitive digital activity. AirDrop is meant more casually, and as long as you understand that, it's a fun new feature akin to the familiar "Bump." Basically, you can share basic files (photos, contact info, etc.) simply by pressing the AirDrop feature and recognizing a compatible phone nearby. VERDICT: Neutral.
iTunes Radio
This is perhaps the hidden gem of the new OS, and it's one area in which instant reviews got it right, for the most part: iTunes Radio is an enhanced, sharper version of Pandora, and works beautifully. The app can be set to find mainstream music in the vein of what you like, to branch out a bit ("Variety" setting) or to discover new music you'll like ("Discovery"). Plus, when you like a song, there's a quick download button – sure, it's a quick way for iTunes to make a buck, but it's great when you find songs you like. VERDICT: Positive
There are several other noteworthy features as well. But these are the ones that arguably have the biggest impact on the use of iOS devices, and after toying with them for some time, the functionality is fairly impressive.