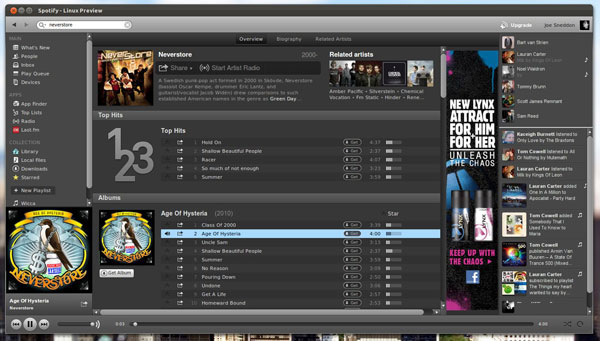 Online music streaming service Spotify is recruiting a U.S. financial reporting specialist, adding to speculation that the Swedish start-up is preparing for a share listing, which one banker said could value the firm at as much as $8 billion.
Meeting U.S. Securities and Exchange Commission (SEC) standards for filing financial disclosures is essential for any firm planning to go public and bankers and lawyers said they inferred from the job ad that the company is getting ready for an initial public share offering (IPO), possibly next year.
Streaming and on-demand music have soared in popularity alongside smartphone use, though such services have so far struggled to make profits due to the cost of royalty fees.
A Spotify IPO would be one of the most eagerly anticipated global tech IPOs, and bankers speculate it could come alongside possible listings by AirBnB, Square and mobile games maker King which was also created in Sweden.
"It looks like they are preparing themselves for an IPO," said one corporate finance lawyer, who is not advising the firm.
The job advertisement, posted on Spotify's website and on LinkedIn, said the successful candidate – an "External Reporting Specialist" – would be required to "prepare the company for SEC filing standards. Set up all reports necessary to be SEC compliant".
Spotify declined to comment on whether it has IPO plans.
source: Reuters